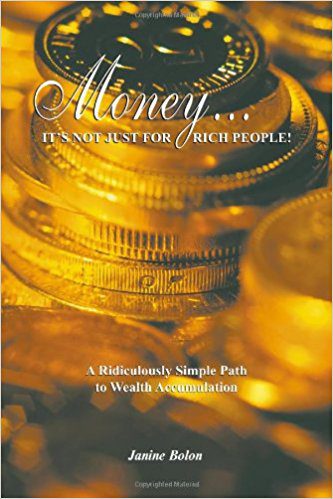 Tab Title
This book is the collection of 24+ years of teaching and research on sound financial principles and how to apply them in your own life no matter your debt load. This is a book that goes beyond the theory of how to live debt-free and gives you step-by-step, practical systems on how to get rid of your debt while saving money at the same time.
Details
Paperback: 213 pages
Publisher: Lulu.com (August 18, 2005)
Language: English
ISBN-10: 1411643437
ISBN-13: 978-1411643437
Product Dimensions: 6 x 0.5 x 9 inches
Shipping Weight: 13.4 ounces
Summary
Money! You always need it but never have it, right? Well, now you're an up-and-coming adult, so it's time to get a new financial plan all your own. Cash, Cars and College will give you that plan. This short book will provide a step-by-step system for making, saving, and spending money – one that will have you started down the road to real riches before you finish college. These simple steps have been used successfully by hundreds of my young adult students (ages 12 to 20) to create cash and win wealth. So hop on the gravy train for yourself, and enjoy the ride!
Details
Paperback: 102 pages
Publisher: CreateSpace Independent Publishing Platform (March 4, 2007)
Language: English
ISBN-10: 061513730X
ISBN-13: 978-0615137308
Product Dimensions: 6 x 0.2 x 9 inches
Shipping Weight: 6.4 ounces
Summary
Debt got you down? Then ditch it! No one gets up each morning thinking, "Wow, it's a great day to pile on some more debt." Yet most of us do so without thinking, each and every day. This book will teach you a few easy principles to deal with the debt you already have and how to avoid digging any deeper.
Details
Paperback
Publisher: Lulu.com (1750)
ASIN: B01F9H2M68
Summary
This is the book that supplements "Money…It's Not Just for Rich People" Here is the description of the method used by my family that saved us thousands of dollars a year on our food bill. This workbook has forms at the back so you can create your own price book.
Details
Paperback
Publisher: Lulu.com (1861)
ASIN: B01K90TSC6
Summary
It's not every day that you get struck by lightening. I didn't die in that moment, but considering I wanted to talk to God-face-to-face, it would have been nice to have the Big Guy introduced Himself.
Hi! I'm Janine. God Chaser, Scientist, Shaman and Sacred Clown.
In this book I'll share with you how to:
• Chase God through the pathways of Christianity and get His Son to talk to you
• Converse with the Divine/Source using meditation from Hinduism & Buddhism
• Understand Native American Mysticism through the Medicine Wheel paradigm
What you are in the eyes of God is unlike anything you've been taught, if you've been raised Catholic like me. This book is dedicated to the seekers who crave a one-to-one conversation with God. Allow me to show you how it can be done.
Details
ISBN : 9781365748660
Copyright : The8Gates,LLC (Standard Copyright License)
Edition : First Edition
Publisher : The8Gates,LLC
Published : September 8, 2017
Language : English
Pages : 264
Binding : Perfect-bound Paperback
Interior Ink : Black & white
Weight : 1 lbs.
Dimensions (inches) : 6 wide x 9 tall
Summary
Volume 2 of the Divine Series. 
What you are in the eyes of God is unlike anything you've been taught, that is, if you've been raised Catholic like me. This book is dedicated to any seeker who craves a one-to-one conversation with God. Allow me to show you how it can be done. In this book I'll share with you: How Sitting in Silence is the beginning of the Mystic's Journey to God – The Second Coming of Christ Experience – The Afterlife Adventure for Souls – Meditation learned from Hindus, Buddhists & Shamans – What Good & Evil really is in the Eyes of God
Details
ISBN : 9781365748660
Copyright : The8Gates,LLC (Standard Copyright License)
Edition : First Edition
Publisher : The8Gates,LLC
Published : September 8, 2017
Language : English
Pages : 264
Binding : Perfect-bound Paperback
Interior Ink : Black & white
Weight : 1 lbs.
Dimensions (inches) : 6 wide x 9 tall