Summary
A Vision Board Helps Answer 
What do I want out of Life?
What experiences do I wish to have?
What do I want to do?
What is important to my life path?
Outline
Pricing
Summary
This Short Course Answers these Questions:
What is a Media Kit?
Why do I need a Media Kit?
How do I Make a Media Kit?
With Whom do I Share my Media Kit?
Outline
Pricing
10 Steps to Abundance
Details
Pricing
10 Steps to Abundance
This online course & twice-a-month group coaching is for anyone who has ever read my books, been a student, heard me speak about living an abundant life.
I highly recommend this easy opt-in program where you get to participate in twice-a-month Q&A on ZOOM as well as take the online course with accountability from me.
All sessions are recorded for viewing later. Roughly 85% of the participants email me questions and listen to the recordings after the "live" events.
Details
Pricing
Summary
The Write Habit-A Community of Writers
This Writer's Group will take you from the desire of wanting to write to creating a writing habit that will allow you to create a book-a-year.
You will receive:
Guidelines walking you through the creative process necessary to become a writer

Techniques used by amateur and professional writers to keep their creative systems going

Tip sheets for breaking through the emotional blocks you may have to writing

 Twice-a-Month Online Meetings (January – October) on Wednesday evenings at 6:30pm (Mountain Time)
Here is a program & community that teaches you how to create the writer's habits necessary for success as well as accountability meetings to keep you on track. 
It is time to make The Write Habit!
Outline
Pricing
Summary
Outline of Course
Pricing
Summary
The Grocery Store Game
This is the course that supplements "Money…It's Not Just for Rich People" This is the complete system I used with my family that saved us thousands of dollars per year on our food bill. This program is a self-paced video program and has forms and templates throughout it so you can create your own price book.
Outline of Course
Pricing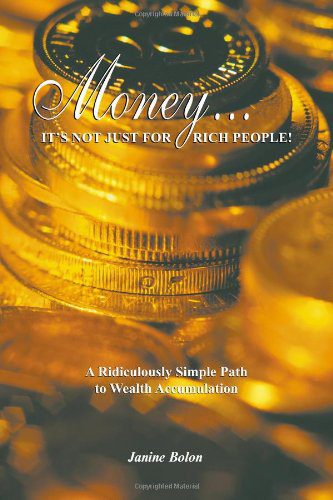 Coaching
Schedule
Details
Pricing
Book
Coaching
In 2005 I wrote a book to help a small group of students get better with their money. 
The results of this book have shown my students how to get out of debt and save money on their current incomes. 95% of my students managed to change their financial situations for the better within 90 days of this course. The other 5% never did the exercises or didn't keep the cycle of money flowing.
What do you get from this coaching?
The 60/40 principle allows you to take your current income and Drop Your Debt while Saving Money.

Your create your own systems for discontinuing spending that doesn't bring you benefit

You gain control of your financial situation 

By the end of 90 days you have become a habitual saver.

You'll know how to direct your dollars.
Schedule
Details
Pricing
Book
Summary
The Thriving Solopreneur
This four-part system that will show you how to increase your income through your use of effective client relations. What most folks say is, "Relationship Marketing"
In this course, you will learn how to:
Attract customers
Follow up with customers
What to say to customers
Create systems to efficiently run your business
All of this is done without sounding "sales-y"
If you wish to create long-term relationships with your customer base, this is the plan for you. Once-a- Month we have "live" training & group coaching that are recorded if you can't make it.
All Questions are Answered.
Outline
Pricing
Summary
This is a self-paced course I have designed for all my students and friends who have asked me how to meditate. 
After you've finished this course,  feel free to come back and refresh your memory whenever you start to struggle in your meditation practice.
Outline
Pricing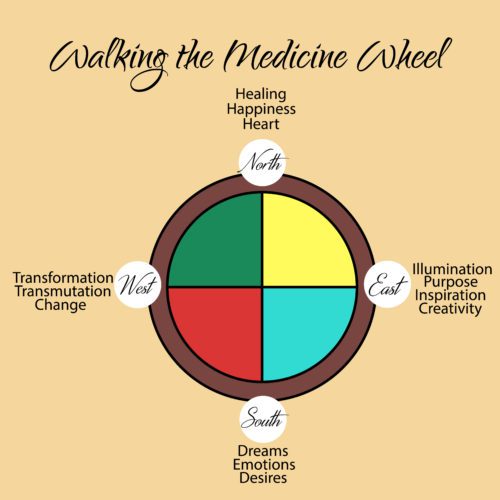 Summary
Walking the Medicine Wheel with Shamans
Walking the Medicine Wheel is a process mystical Native Americans and tribal shamans have used for centuries to focus their psychic gifts to create positive change in their environments, relationships and physical bodies. 
Janine has walked Medicine Wheels for Native American Tribes as well as worked internationally for prayer conferences, business conferences and tribal ceremonies in 7 different countries. Of the 15+ different tribes she has worked with, each uses the Wheel in a different way and with different intentions. 
Walking the Medicine Wheel can be as intimate as an individual coming to Source for the desire to be free of an affliction or as public as an entire tribe walking the wheel to heal a river of pollution.
This program discusses the more intimate, personal uses of the Medicine Wheel. Come to this course bringing your personal intention for change and let's bring a Season of Spring into your personal transformation.
Outline
Pricing
Money for Mystics
Audio Short Course
Details
Pricing
Money for Mystics
Audio Short Course
This 10 Step Audio Program Contains:
Lesson 1: Clarity on Cash
Lesson 2: Know What You Want
Lesson 3: Cheerful Cooperation with Cash
Lesson 4: Tracking those Coins
Lesson 5: A Price Book for Buying Groceries
Lesson 6: Examine Disposable Products
Lesson 7: Positive Purposes for the Law of Cause & Effect
Lesson 8: The Flow of Money
Lesson 9: The 60/40 Principle
Lesson 10: The 10-Steps to Abundance
Details
Pricing
Summary
The Mystics MasterMind
This mastermind group was created at the behest of readers to "The Divine Series."
By becoming a member you will receive inspiration from the entire network of mystics:
Twice-a-Month "live" discussions with psychics, mediums and mystics (recorded for later viewing)

Interviews of the psychics, mystics and shamans that Janine has mentioned in her writings

Videos and study guides of the metaphysical literature that the network has read
Pricing